Updated: October 12, 2020
You've chilled at the beach, and tried the stone crab. Now what? There are so many things to do in Miami, from the graffiti murals of Wynwood to the mega mansions of Star Island and the stunning beauty of Biscayne Bay. Why not get out on a jet ski, go celebrity spotting on a Segway, or rent a party boat for the day. Check out our list of the top 10 things to do in Miami and try something new!

#1 – Rent Your Own Party Boat
North Miami Beach
Get out on the water with your very own party boat rental. Cruise Miami's water canals, head out to the famous sand bar, daytrip to an island for a barbecue, or cruise the coast taking in South Beach. Rentals available for full or half days, perfect for parties of 12 or less.
Family-friendly | Private experience
---

#2 – See Miami From Above
North Perry Airport
Miami and the Miami Beach area is an incredibly beautiful city and there's no better way to see it than from above. Take your choice from a helicopter or small plane and enjoy an unforgettable experience in the sky. See the beaches, cruise ships, the city, and the sea on this very reasonably priced tour.
Bucket List Adventure | Great Value
---

#3 – Go Jet Skiing
Miami
Set your own pace with a Jet Ski rental. Enjoy stunning views of Miami while enjoying high-speed turns, jumps, and spins. Learn how to ride and then let 'er rip!
Adults 22+ | Private experience | All equipment provided
---

#4 – Tour Millionaire's Row By Segway
Miami Beach
Experience first hand the Millionaire's Row paradise gliding through the astonishing man-made islands of Miami Beach on a Segway. See the opulent mansions of Gloria Estefan, Dr. Philip Frost, Al Capone's historic home, and much more on this 2 hour guided tour of Millionaire's Row in Miami Beach.
Children 12+ | Small group tours | All equipment included
---

#5 – Take An Extreme Jet Boat Ride
Miami
Enjoy 360-degree turns, 180-spins, and high-speed cruising on this heart-stopping adrenaline-junkie ride. Add some casual sightseeing between bursts along the shore and you've got yourself a fun way to spend an afternoon in Miami.
Children 3+
---

#6 – Go Flyboarding
Miami
Hover over the water, fly through the sky, and dive through the water with these state-of-the-art water propulsion devices. This experience includes a quick training session and anywhere from 10, 15, or 40 minutes of flying. Bring your friends—they'll have just as much fun watching you learn how to work the device.
All equipment provided
---

#7 – Take A Segway Tour of Star Island
Miami Beach
You can't visit Miami without checking out famous man-made islands. Star Island, the smallest of all of South Florida's neighborhoods also happens to be a hotbed of drama and celebrity, including, of course, the epic battle Leonard Hochstein and his wife Lisa Hochstein of Real Housewives of Miami fame waged with pretty much everyone else over the fate of 42 Star Island Drive. Learn the sad conclusion for yourself and hear all the other hot gossip this island is pumping out on the Star Island Segway Tour. Marvelling at the outlandish mansions is a bonus!
Children 12+ | Small group tours | All equipment included
---

#8 – Kick It Up On A Party Bike Pub Crawl
Miami
Wynwood, located north of downtown, is one of Miami's most popular districts, known for its stunning artists' murals. Not to be overshadowed are Wynwood's many bars, which you can sample one after the next on this very silly and very fun party bike tour. Take in the sights and the tastes of this funky hood in style!
Adults 21+ | Small-group tours
---

#9 – Visit Calle Ocho in Little Havana
Miami
The heart of Little Havana, Calle Ocho is rich with cultural flavor, entertainment, and amazing foods. Don't miss a chance to stroll these streets. Check out locals like Ball & Chain where you can hear the best Latin music in Miami and dance until dawn.
---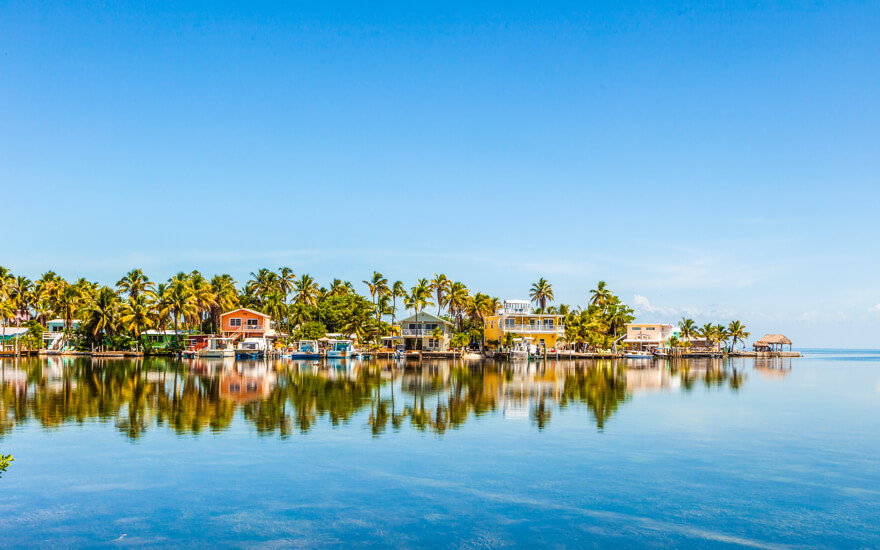 #10 – Take A Day Trip To Key West
Miami Beach to Key West & Back
Want to change things up? Head down to Key West for the day at a great price without the hassle of driving. This super easy round-trip tour is perfect if you haven't rented a car or don't want to pick a DD. Ride across the 34 islands and 42 bridges that make up the Florida Keys. Once you get there, enjoy Key West's eccentric atmosphere, quaint architecture, and iconic watering holes before heading back to Miami Beach.
Hotel pick-up included
---
About Hijinks
Hijinks is the online marketplace that makes it easy to discover and book life experiences to enjoy with friends, family, and co-workers. Whether you're looking for something to do this weekend or planning your next great vacation, we provide comprehensive listings, customer ratings and reviews, and easy browse and search functionality to help you book with confidence. For more information check us out here!