Updated July 11, 2021
With famous nightlife, wide stretches of beach, and unique architecture, Miami Beach is a can't miss vacation spot. You'll discover all that Miami Beach has to offer as you cruise around on a private yacht, sample the best food, and spot mansions from your Segway. Make sure you check out our list of the top 10 things to do in Miami Beach and book something amazing!

#1 – Cruise Miami Beach in Your Own Boat
Looking for a day of fun on the water? Climb aboard your Private Boat Charter and cruise around Miami Beach. You'll take in the incredible views of the skyline, spot marine wildlife, and see mansions of the rich and famous. Grab your family and friends and come out for a fun boat tour around Miami Beach.
Family-friendly | Private Experience
---

#2 – Segway Tour through Millionaire's Row
Experience first hand the Millionaire's Row paradise as you glide through the astonishing man-made islands of Miami Beach on a Segway. See the opulent mansions of Gloria Estefan, Dr. Philip Frost, Al Capone's historic home, and much more on this 2 hour guided tour of Millionaire's Row in Miami Beach.
Ages 12+ | All Equipment Included
---

#3 – Taste Miami Beach on a Food Tour
Discover the tastes and sights of Miami Beach on this Walking Food Tour. You'll sample some of the best food in Miami Beach from hole-in-the-wall eateries to 5-star restaurants. In between food stops, you'll stroll by local landmarks including famous movie locations, beautiful architecture, and historical art deco, as you learn about Miami's unique culture through food.
All Food Included | Family-friendly
---

#4 – Relax Aboard a Private Yacht
If you're looking to cruise around Southern Florida in luxury, check out this Private Yacht Charter. You'll stop at the hottest resorts, oceanfront bars, and tropical islands during your day on the water. Your yacht is outfitted with an incredible entertainment system, comfortable seating, and a full-service crew so you can party the day away in style.
Private Charter | Up To 13 Guests
---

#5 – Go Wakeboarding
Hop in the water, strap on your wakeboard, and head out for an exhilarating ride. You'll glide across the wake with the wind blowing in your hair while you try out some new tricks. Your expert instructor will give you all the best tips to ensure you become a Wakeboarding Pro in no time! No experience necessary.
Ages 8+ | Watersport Boat
---

#6 – Search for Celebrities on a Star Island Segway Tour
You can't visit Miami without checking out the famous man-made islands. Star Island, the smallest of all of South Florida's neighborhoods also happens to be a hotbed of drama and celebrity, including, of course, the epic battle Leonard Hochstein and his wife Lisa Hochstein of Real Housewives of Miami fame waged with pretty much everyone else over the fate of 42 Star Island Drive. Learn the sad conclusion for yourself and hear all the other hot gossip this island is pumping out on the Star Island Segway Tour. Marveling at the outlandish mansions is a bonus!
Small Group Tours | All Equipment Included
---

#7 – Enjoy an Exciting Tubing Ride
For a day of fun for the whole family, check out this Private Tubing Experience. You'll glide across the water and fly through the air as you hold tight to the tube. Don't miss out on this adrenaline-fueled ride that is perfect for all ages. You are guaranteed a fun time!
Ages 8+ | Private Experience
---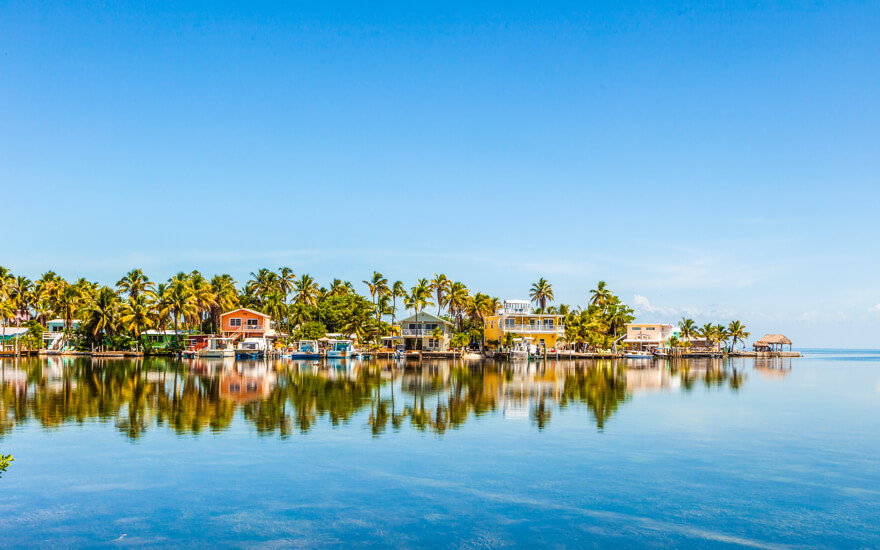 #8 – Take a Day Trip to Key West
Staying in Miami Beach but looking to check out Key West? Check out this round trip tour to Key West where you'll be picked up at your hotel and whisked down to Key West. You'll ride across the 34 Islands and 42 bridges that make up the Florida Keys. Once you get there, spend a day (or longer!) enjoying Key West's eccentric atmosphere, quaint architecture, and iconic watering holes before heading back to Miami Beach.
Hotel Pick-up Included | Same-Day or Multi-day Option
---
Looking for other great experiences in Florida?
About Hijinks
Hijinks makes it easy to discover and book life experiences & local activities to enjoy with the people who matter most. Whether it's climbing aboard a fishing charter, exploring the water by jet ski, or swimming with a manatee, we provide comprehensive listings, easy browse & search functionality, and expert advice to help you book with confidence. For more information, check us out here!