Regular date nights are good for every relationship, whether you've just started dating or been together for years. We all need those moments when we can just relax and dedicate time to each other. But sometimes we get stuck in the same old routine, and we need a change in our activities. Psychologists believe that engaging in adventurous activities can tighten the bond between loved ones, so maybe a fresh experience is exactly what you need. Take a look at our top dating ideas in Toronto, and find the perfect dating adventure for you and your loved one!
Cooking classes: for the foodies
If you two are foodies, then a cooking class is a perfect idea for a date. Aphrodite Cooks is this fall's top dating spot since it offers couples cooking classes where you can learn how to prepare and cook the food you love. Right now they've got two on offer: Italy's Autumn Feast with Beer in October and Taste of Asia in November. You'll be glad you booked the class! Here you can experience and enjoy your cooking in a relaxed and friendly atmosphere while also picking up lots of useful tips and tricks that you can later use at home.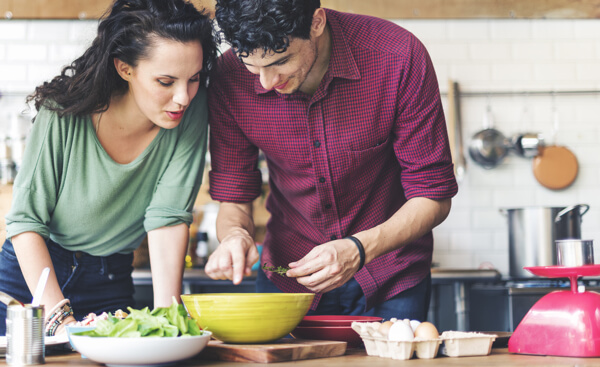 Painting workshops: for the creatives
Here at Hijinks we like to think outside the box and we believe that creativity is everywhere and for everyone! Going to painting class for a date night is a great option for all you artistic souls, but trust us when we say that even the absolute beginners will have fun at Paint Lounge. At Paint Lounge you can purchase two seats in a paint workshop, or you can drop in for a freestyle session. It is all about social painting, creativity, and fun, and everyone is welcome at this judgement-free space. Art is a portal to our emotional world and in colors and symbols, coffee, tea, and cake, you can bond with your loved one and meet new people. (But maybe don't meet too many new people or you might piss off your date. . . ) You can find Paint Lounge at three locations in the GTA: Toronto East, Toronto West, and Markham.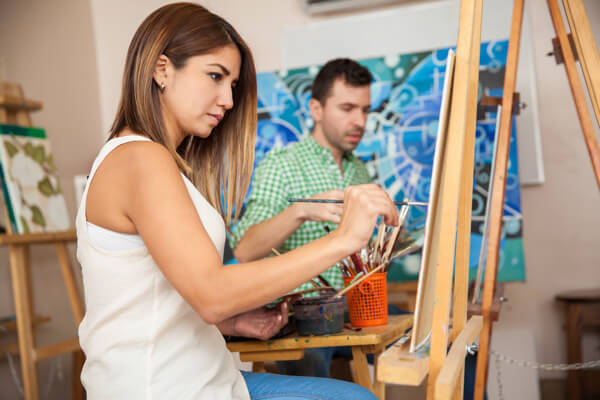 Archery tag: for the competitive couples
A lot of sporting events require a large group of people, which is fine if you want to double date, but we know it can become challenging to find something interesting and fun just for the two of you. At Archers Arena you can book a game of archery tag just for two people, and enjoy the carefully designed arenas, games, lessons and free photos at the end. It's one of the only archery tag experiences in the GTA that will let you play with only two! There are great instructors who can teach you a proper shooting technique and multiple gaming styles which will only leave you asking for more. The great thing about this place is that is has a washroom and a locker room, so you can enjoy this dating activity in the comfort of your gym clothes. This is a great option for all you adventurers that require are looking for innovative and novel dating ideas in Toronto.
So next time you're thinking maybe you'll do dinner and a movie—think again. There's so much on offer in this incredible city, and there's no reason to keep recycling the same old tired dating clichés. There's something for everyone, from low-key freestyle painting, to high-intensity archery tag. And why wait for your next date night to come around! You can do this stuff anytime you like! Check out all Hijinks has to offer.
About Hijinks
Hijinks is the online marketplace that makes it easy to discover and book life experiences to enjoy with friends, family, and co-workers. Whether it's an escape room visit, cooking class, or team building activity, we provide comprehensive listings, customer ratings and reviews, and easy browse and search functionality to help you book with confidence. For more information check us out here!